当研究室では、縮小社会のあらゆる問題に世界に先立って直面している日本において、広義の建築とそれを支える建築的思考が、今後の社会、都市、生活空間においてどのような役割を果たすべきか、多角的なリサーチや調査、分析、視覚化を行いながら、その新たな可能性を探求している。特にローカルな課題とグローバルな課題を並列して捉え、海外調査や国際ワークショップ、実践的設計などを通じて、国際的視野や知見を育成し、情報デザインおよび空間デザインの研究に反映することを心がけている。
In Japan, which is facing all the problems of a shrinking society ahead of the rest of the world, our laboratory explores new possibilities through multifaceted research, investigation, analysis, and visualization of how architecture in its broadest sense and the architectural thinking that supports it should play a role in future society, cities, and living spaces. In particular, he sees local and global issues in parallel, and through overseas research, international workshops, and practical design, he tries to cultivate an international perspective and knowledge, which he reflects in his research on information and spatial design.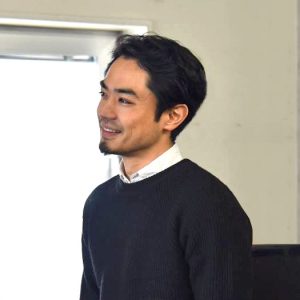 小林恵吾 KOBAYASHI Keigo
建築家。早稲田大学准教授。早稲田大学、ハーバード大学大学院を卒業後、2005年~12年レム・コールハース率いるOMA/AMOのロッテルダム事務所に所属し、主要プロジェクトに参加。中近東や北アフリカの大規模建築や都市計画プロジェクトを手掛けた。2014年第14回ヴェネチア・ビエンナーレ日本館の展示デザインを担当。
Architect. Associate professor at Waseda University. After graduating from Waseda University and Harvard University Graduate School, he worked at the Rotterdam office of OMA/AMO led by Rem Koolhaas from 2005 to 2012, where he participated in major projects. He has worked on large-scale architecture and urban planning projects in the Middle East and North Africa, and in 2014 he designed the exhibition for the Japanese Pavilion at the 14th Venice Biennale.